Handcrafted Metal Cross Wall Hangings, Haitian Metal Art Cross Wall Decor, Religious Wall Decor, Metal Wall Art
Christian wall crosses - Unique Christian Gift - Christian wall art, Ornate Wall Crosses, Haitian Art, Handcut decorative steel drum metal art
Haiti Metal Art presents a large selection of hand crafted metal cross wall hangings. Christian metal wall art, All metal cross wall art has been created from recycled steel drums in Port au Prince, Haiti.
Click on photo of metal cross design for more info, a larger picture or to place your order.
We offer decorative metal cross wall hooks at this link...
See out handcrafted metal cross garden plant stakes at this link....
Our great team of metal artists.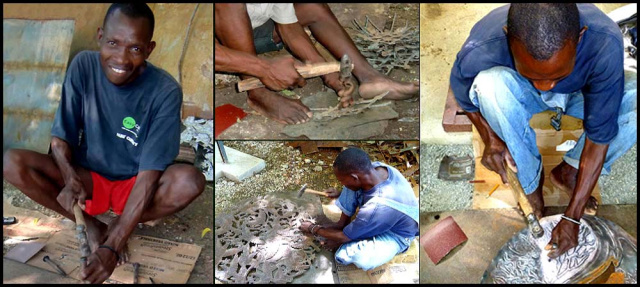 More information on How Haitian metal drum art wall hangings are made.
See photos of turning recycled steel drums into unique Haitian wall art