Handcrafted Haitian Metal Drum Wall Decor - Haiti Metal Art - Rural Scenes - Ethnic Art - Haitian Peasant Designs - Steel Drum Metal Art
Decorative Metal Wall Art - Handcrafted Haitian Metal Art, Recycled Steel Drums - Metal wall hangings.
Haiti Metal Art presents Caribbean folk art in hand crafted metal. Haitian steel drum metal art. Handcrafted metal art wall hangings. African ethnic art. Enjoy Haitian metal drum art in your home or on the patio wall. Each hand made steel drum sculptured design is very labor intensive. The talented metal artist has created a unique work of ethnic art for your enjoyment. You will appreciate the high quality workmanship. Pin It
As we show several metal wall art pieces that are of Carnival RaRa bands in Haiti, we have some pictures, at the bottom part of the page, that will be of interest to you.

Click on a photo below for a larger picture & info or to place an order.

More information on How Haitian metal drum art wall hangings are made.
Just prior to Easter, you will find RaRa bands going up and down the roads throughout Haiti, playing their home made musical instruments.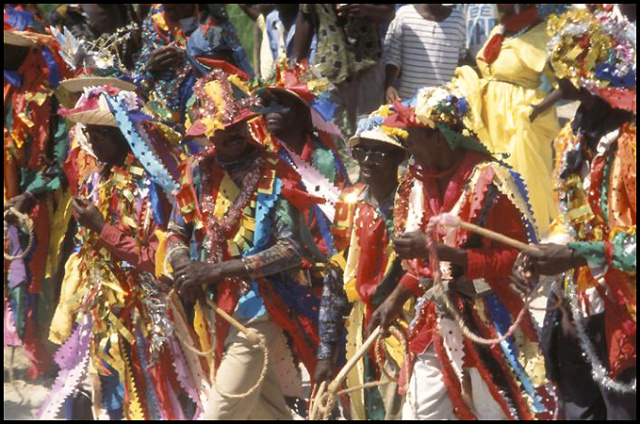 More Haitian rural life metal wall hangings can be found at Haiti Cheri website.
More information on How Haitian steel drum metal wall decor is made.
See photos of turning recycled steel drums into unique Haitian wall art
Enjoy metal wall art scenes from rural Haiti. Each of these metal art wall sculptures have been hand cut from recycled steel oil drums.