Metal Switchplate Covers - Light Switch Plates - Metal Art Light Switch Covers - Handcrafted Haitian Steel Drum Art
Decorative Metal Switch Plate Covers - Light Switch Covers - Switch plate cover, Switchplate, Metal switchplate Hand Hammered Metal Art
Handcrafted metal switchplate covers for your home decor. Each has been cut from a recycled steel oil drum and made in to a useful piece for your home decor.
Click on photo below for more info, a larger photo or to place your order
For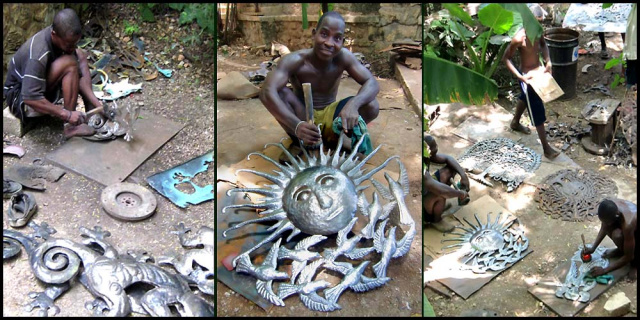 More information on
How Haitian metal drum art wall hangings are made.